NCAA HX-200 Bluetooth Earbuds with Budbag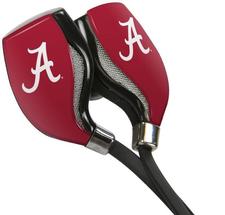 AudioSpice HX-200 Bluetooth Earbuds with Budbag
The HX-200 Bluetooth® Earbuds are the newest licensed earphones from AudioSpice. Sporting the Air Force Falcons logo, each set of earbuds has a self-contained cord design and uses Bluetooth® wireless technology. This unique design allows the user to listen to their favorite music while exercising or on-the-go without plugging in.
Features
Volume & track control
Long Lasting Battery Life
Built-in microphone
Rechargeable 400mA battery
Bluetooth® version 4.0
Exceptional Wireless Range
Ear stabilizers keeps earbuds in place
Many NCAA Teams Available To Choose From
Free Shipping Over $75!!!!
NCAA HX-200 Bluetooth Earbuds with Budbag Price/Availability
Availability:
Usually Ships With-In 24-48 Hours
NCAA HX-200 Bluetooth Earbuds with Budbag Customer Reviews
More Products Related To The NCAA HX-200 Bluetooth Earbuds with Budbag You May Be Interested In
More Information About The NCAA HX-200 Bluetooth Earbuds with Budbag From Golfers Edge Online
Contact Us About The NCAA HX-200 Bluetooth Earbuds with Budbag