IZZO Golf Trunk Locker- (Storage System)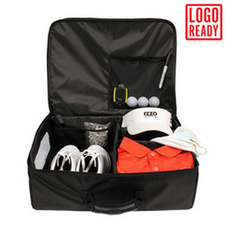 IZZO Trunk Locker
The IZZO TRUNK LOCKER is perfect for organizing your trunk or locker. It features easy-access compartments with rigid wall dividers and easy-pull zippers. The shoe compartment has mesh for ventilation. Collapses flat for easy storage.
FEATURES:
Organizes and neatly stores all your gear
Multiple compartments for ample storage
Easy-pull oversized zippers
Large, breathable shoe closet
19"L x 15"W x 6.5"D
"FREE SHIPPING OVER $75.00!!"
IZZO Golf Trunk Locker- (Storage System) Price/Availability
Availability:
Usually Ships With-In 24-48 Hours
IZZO Golf Trunk Locker- (Storage System) Customer Reviews
More Products Related To The IZZO Golf Trunk Locker- (Storage System) You May Be Interested In
More Information About The IZZO Golf Trunk Locker- (Storage System) From Golfers Edge Online
Contact Us About The IZZO Golf Trunk Locker- (Storage System)